Take a Look Inside Our Store
BedsRus is a large 950sqm store operating under the current enthusiastic owners since 2016. You can select your bed from the large range of NZ manufactured Sleepyhead models at BedsRus. We have over 35 on display and we can help you choose the perfect one. But our commitment to your sleep experience doesn't end there.

We offer an extensive range of bed accessories, including sumptuous bedding sets, stylish headboards, and adjustable bed frames to complete your bedroom oasis. Our knowledgeable and friendly staff are here to guide you through the selection process to help you achieve that elusive, restful night's sleep.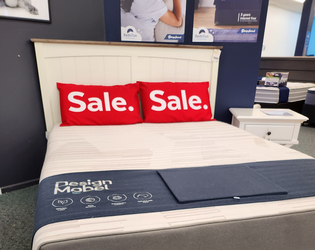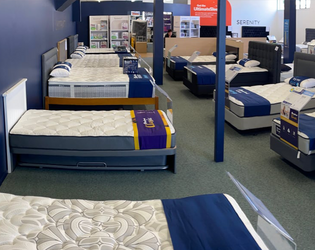 Meet Our Team
Bedsrus have a very experienced sales team so you can feel confident and comfortable knowing that we are listening to what you want and helping you make the right decision.

Whether you have questions about mattress firmness, need assistance with selecting the perfect bedding accessories, or require insight into the latest sleep innovations, we are here to provide the answers you seek. Your satisfaction is our priority, and we're delighted to play a part in helping you achieve the restful sleep you deserve.
Why We Love Alexandra
Alexandra, often referred to as the heart of Central Otago, is a picturesque town set against the backdrop of New Zealand's South Island's rugged landscapes. Known for its scorching summers and frosty winters, Alexandra offers a unique blend of history, recreation, and viticulture. Historically significant for its gold-mining heritage, today the town is surrounded by a patchwork of world-class vineyards that produce some of the country's finest Pinot Noir wines.

-BedsRus Alexandra team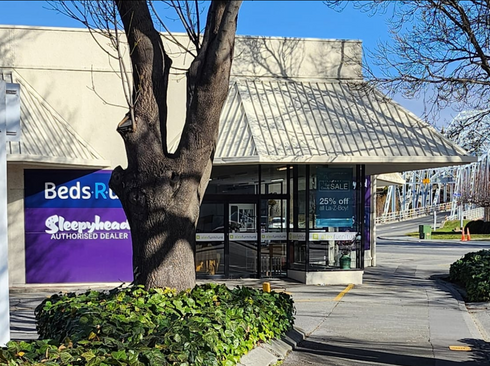 What We Love About Our Store
Our store is so fun to work at! Our colleagues aren't just coworkers; they're our second family. We thrive in a culture of mutual respect, collaboration, and continuous learning. We extend this to our customers too they're the heartbeat of our business, making every day dynamic and meaningful.

-BedsRus Alexandra team
Come and Visit Us!
Address
1 Ennis Street, Alexandra
Opening Hours
9:00am – 5:00pm Monday – Friday
10:00am – 3:00pm Saturday
11:00am – 3:00pm Sunday
Store trading hours may differ during public holidays. Please contact us before visiting.
Contact us