Take a Look Inside Our Store
BedsRus Manukau is one of our more recent BedsRus stores. Situated in the Manukau Supa Centre, this store is renowned for its extensive selection of high-quality beds and mattresses, modern design, and friendly staff.

Step into a realm of unparalleled comfort and innovation at BedsRus Manukau. From the soft rustling of linens to the plush embrace of our mattresses, we're not just a store – we're an experience. Discover a curated selection of bed essentials, each designed to transform your sleep into a luxurious journey. Our expert staff are dedicated to guiding you to the perfect sleep solution, ensuring your nights are as dreamy as your days.

Visit us in-store for all your sleep needs and any enquiries you may have.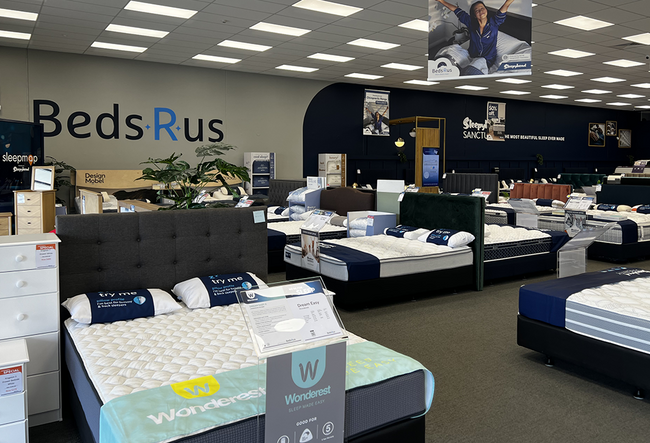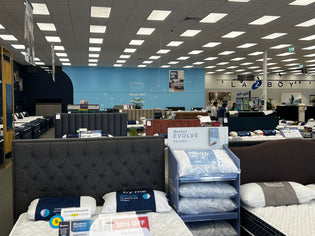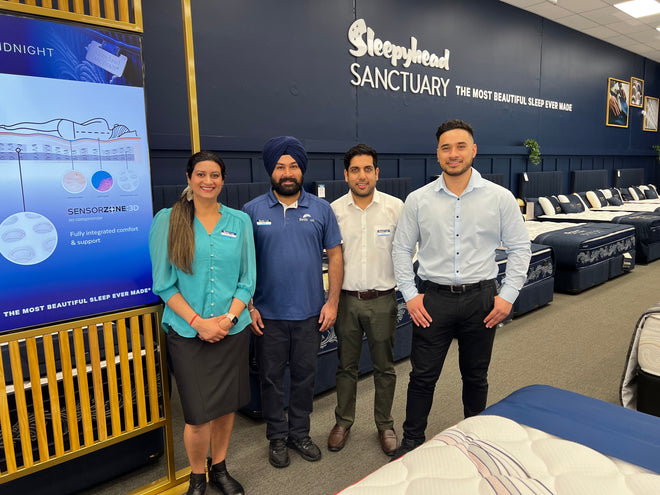 Meet Our Team
Our team consists of Gabriel, Sahil and Deep. All of us have been with the store since it opened at the start of 2023. We are a small but knowledgeable team dedicated to brining a good night's sleep to Aucklanders. Whether you're seeking support for your back, relief for joint pain, or simply the coziest spot to curl up with a good book, our team can match you with the ideal bed and mattress combination. Our goal is to make every in-store experience exceptional. That's what makes us a unique team!
Why We Love Manukau
Manukau, a vibrant urban center located in the southern part of Auckland, New Zealand, is a melting pot of cultures and activities. The diverse area encompasses both commercial and residential spaces, offering a dynamic blend of modernity and tradition and the nearby vibrant markets showcase the rich cultural heritage of the community. Manukau's multiculturalism is reflected in its culinary scene, featuring a wide array of cuisines from around the world.

-BedsRus Manukau team
What We Love About Our Store
At BedsRus Manukau, we're not just selling beds; we're champions of sleep and comfort! Every day, we're enveloped in a world of plush pillows, luxurious linens, and finely crafted bed frames. The joy of helping our customers find the perfect sanctuary for rest is genuinely unparalleled. Our team thrives in this oasis of coziness, where passion meets purpose. Here, innovation blends with tradition, ensuring we're always ahead in sleep solutions.

-BedsRus Manukau team
Come and Visit Us!
Address
Manukau Supa Centre, Manukau City Centre, 2104
Opening Hours
9:00am – 5:30pm Monday – Wednesday
9:00am – 8:00pm Thursday
9:00am – 5:30pm Friday – Saturday
10:00am – 5:00pm Sunday
Store trading hours may differ during public holidays. Please contact us before visiting.
Contact us