Take a Look Inside Our Store
Our Whangamata store was purchased in 2021 to complement our sister store in Waihi which opened its doors in 2006. We cover from the beautiful Pauanui area down to the lush surroundings of Katikati & beyond. With over 50 years of combined experience between the two stores, our team of Sleep Experts love finding the perfect sleep solution for you, our customers! Situated on Port Road just along from the Fire Station & The Whangamata Club, we have a convenient carpark at the rear of our store should the street parking be full. Inside you will find a wide range of Sleepyhead Beds, Pillows, Manchester and Furniture -everything you need to create your own relaxing haven. Our friendly, helpful & knowledgeable team will organise your new bed, bedding & furniture to be delivered free of charge locally & our delivery team will even take away your old bed if required. Wherever possible these beds are given to local charities to help those in need.

We are the experts when it comes to helping you choose a bed and we are committed to delivering exceptional customer service, offering a personalised and informative shopping experience guiding individuals toward selecting the ideal sleep products that align with their specific requirements. We are open 7 days a week.

Come in and see us today.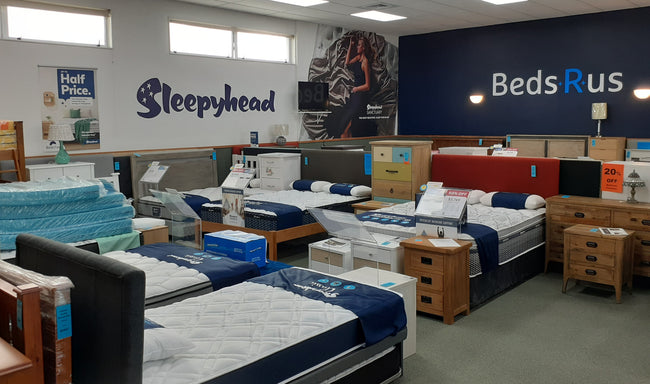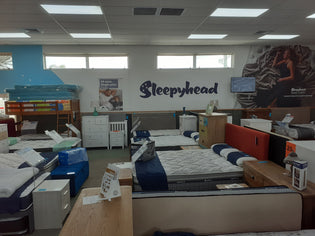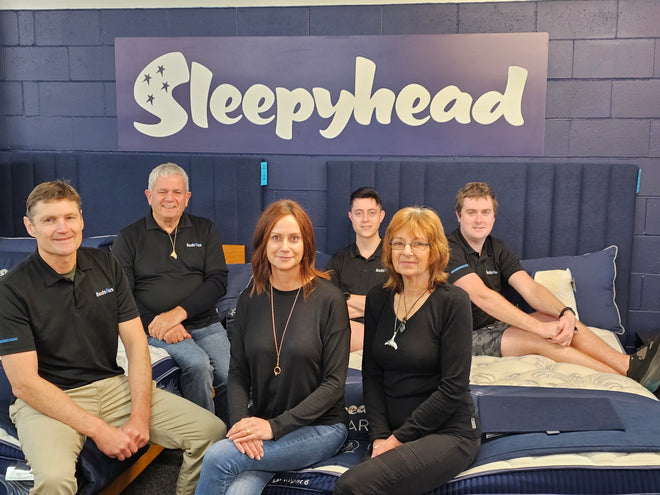 Meet Our Team
Norman opened our Whangamata store in 2021. The Whangamata store is the sister store to BedsRus Waihi which opened in 2006. Shar joined the team in 2010 and Brodie, Lex & Liam joined a few years after that. Lyn completed our team when our Whangamata store was purchased.

Being a small team means we do a little bit of everything. Our roles are varied and it is not unusual to have the person who sold you your bed or furniture to also be the one that delivers it. Together we have a wide range of interests, most of them sporty. Next time you're in town, come on in and meet our team of Sleep Experts!
Why We Love Whangamata
Whangamata provides a wonderful mix of small town chill with a city-like buzz on weekends, holidays, and during summertime. This allows for a more relaxing work environment while still keeping us busy! Whangamata & the surrounding areas are a wonderful tourist destination over the summer months due to its picturesque coastline, rolling hills, and lush forests. Take time out to relax, do some exploring or go on an adventure. It's all here waiting for you.

-BedsRus Whangamata team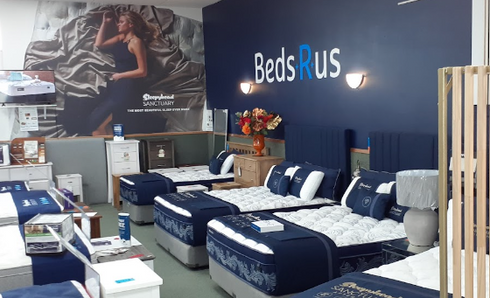 What We Love About Our Store
Our team loves the friendly locals who love popping in to see us - even just to say hi. Because our roles are varied, no two days are alike and being a small team means we have a lot of fun too!

-BedsRus Whangamata team
Come and Visit Us!
Address
419 Port Road, Whangamata
Opening Hours
10:00am - 4:00pm Monday - Friday
10:00am - 3:00pm Saturday - Sunday

Store trading hours may differ during public holidays. Please contact us before visiting.
Contact us