Take a Look Inside Our Store
BedsRus Hastings is a premium destination for all your bedding and sleep comfort needs. Situated in the heart of town, this store is renowned for its extensive selection of high-quality beds and mattresses. We are one of the newest BedsRus stores and that means that we are equipped with all of the latest beds and tech to provide you with the best possible outcome when shopping for your new bed. We also offer top of bed products to protect and dress your mattress. Visit us in-store for all your sleep needs and any enquiries you may have.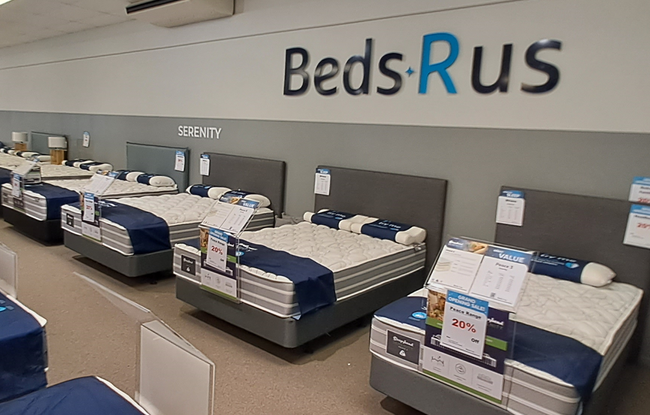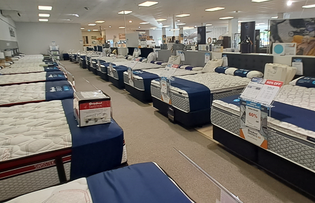 Meet Our Team
We are a small but enthusiastic team led by our store owner Wigan. Our dedicated team is not just passionate about selling beds; we're committed to making your entire sleep experience exceptional. We understand that selecting the perfect bed is a personal journey, and our friendly and knowledgeable staff are here to guide you every step of the way.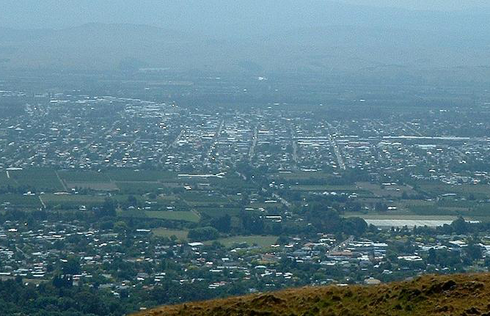 Why We Love Hastings
Nestled in the heart of Hawke's Bay, Hastings stands as a testament to New Zealand's rich agricultural heritage. Known as the 'fruit bowl' of New Zealand, this vibrant town is adorned with endless orchards and vineyards, producing some of the finest wines and freshest produce in the country. Beyond its horticultural wonders, Hastings boasts a blend of Maori culture, architectural delights, and natural beauty.

-BedsRus Hastings team
What We Love About Our Store
We pride our store on being welcoming, tidy and easy to navigate for our customers. We love the work we get to do within the community and it has helped us connect with some amazing people. We are proud that our store has been recognised as a shining example of what a great BedsRus store should look and feel like.

-BedsRus Hastings team
Come and Visit Us!
Address
810 Heretaunga Street West, Hastings 4120
Opening Hours
9:00am – 5:00pm Monday – Friday
10:00am – 4:00pm Saturday - Sunday

Store trading hours may differ during public holidays. Please contact us before visiting.
Contact us