Take a Look Inside Our Store
Our store is a haven for those seeking the ultimate in comfort, style, and restful sleep. We understand that the perfect bed is not just a piece of furniture; it's where you recharge your energy, create beautiful memories, and wake up ready to conquer the day.

We pride ourselves in ensuring our customers experience a personalised, professional yet fun consultation each and every time. We want you to enjoy your time at BedsRus Lower Hutt as much as we do. Transparency, honesty and integrity are our core values. BedsRus Lower Hutt also offers delivery within 48 hours for anyone buying a Queen or King bed. If we are not able to deliver to you within 48 hours, your delivery will be free! *conditions apply.

Our Awards & Nominations
15 Years of Service
Standalone Store of The Year - 2022
Standalone Store of The Year - 2019
Finance Hero - 2019
Finance Hero - 2017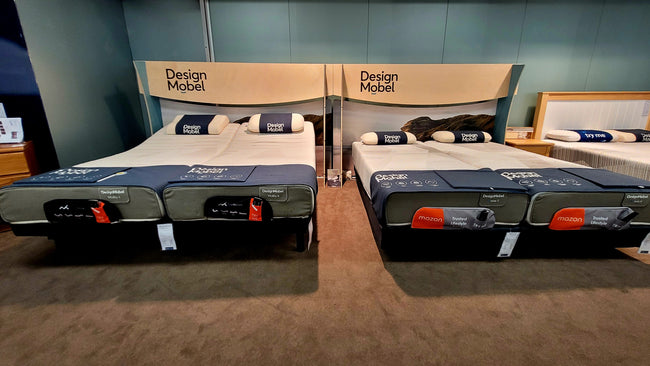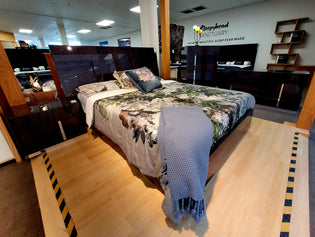 Our Awards & Nominations
15 Years of Service
Standalone Store of The Year - 2022
Standalone Store of The Year - 2019
Finance Hero - 2019
Finance Hero - 2017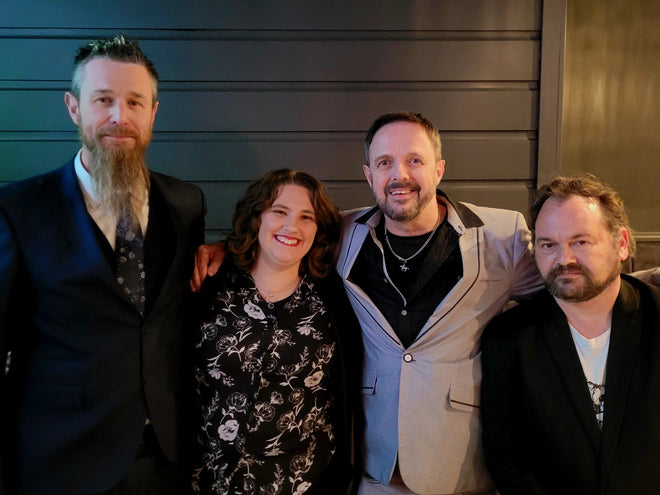 Meet Our Team
Our team consist of Gavin who has twenty-one years of selling Sleepyhead beds & well-known for his enthusiasm and passion, Allan who has ten years specialising in bed consultation and the worlds biggest Elvis and Austin Powers fan. We also have Tim who has seventeen years sales and customer experience with six years specialising in beds and the worlds Biggest Stevie Nicks fan and worlds best dad to five beautiful fur babies and Sam with five years of sales experience dealing with quality New Zealand-made companies with flair and passion coupled with a diploma in interior design

When it comes to delivering you a good nights sleep, we have got you covered. We can guide you through the process of your new bed purchase and have a good yarn in the process. Our goal is to make every in-store experience exceptional. That's what makes us a unique team!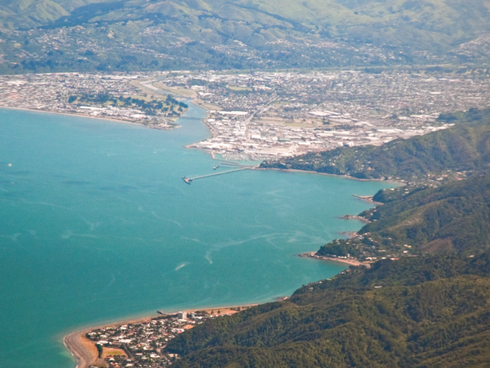 Why We Love Lower Hutt
Lower Hutt, nestled in the southern part of New Zealand's North Island, is the heart of the Hutt Valley region. Positioned beautifully along the eastern shores of Wellington Harbour, it offers a harmonious blend of urban sophistication and access to nature. The Hutt River meanders through the city, providing scenic riverbanks that are perfect for picnics and leisurely walks.

-BedsRus Lower Hutt team
What We Love About Our Store
Our store is welcoming and perfectly set out with friendly team members that make you feel at home. Our reputation for delivering top-notch products and expert guidance solidifies BedsRus Lower Hutt as a trusted retailer in the realm of bedding and bedroom furnishings. We love building relationships, understanding our customers needs, and watching them leave satisfied.

-BedsRus Lower Hutt team
Come and Visit Us!
Address
28 Rutherford Street, Hutt Central
Opening Hours
9:00am – 5:30pm Monday – Wednesday
9:00am – 7:00pm Thursday
9:00am – 5:30pm Friday – Sunday

Store trading hours may differ during public holidays. Please contact us before visiting.
Contact us