Take a Look Inside Our Store
BedsRus Pukekohe is a premium destination for all your bedding and sleep comfort needs. Situated on Manukau Road, this store is renowned for its extensive selection of high-quality beds and mattresses. With a commitment to providing exceptional customer service, BedsRus Pukekohe offers a personalised shopping experience, assisting customers in finding the perfect sleep solutions that cater to their individual preferences and requirements. We also offer top of bed products to protect and dress your mattress. Visit us in-store for all your sleep needs and any enquiries you may have.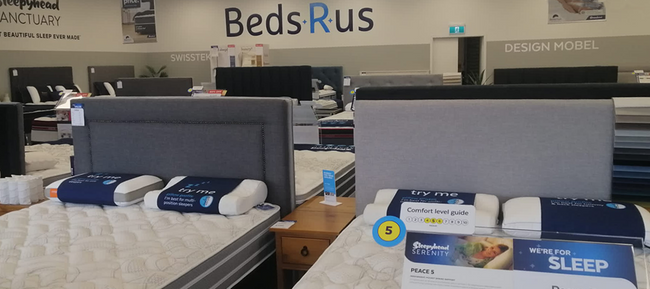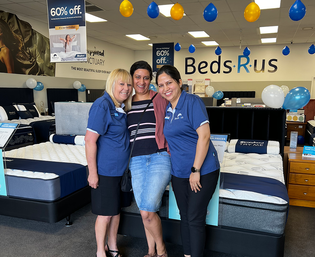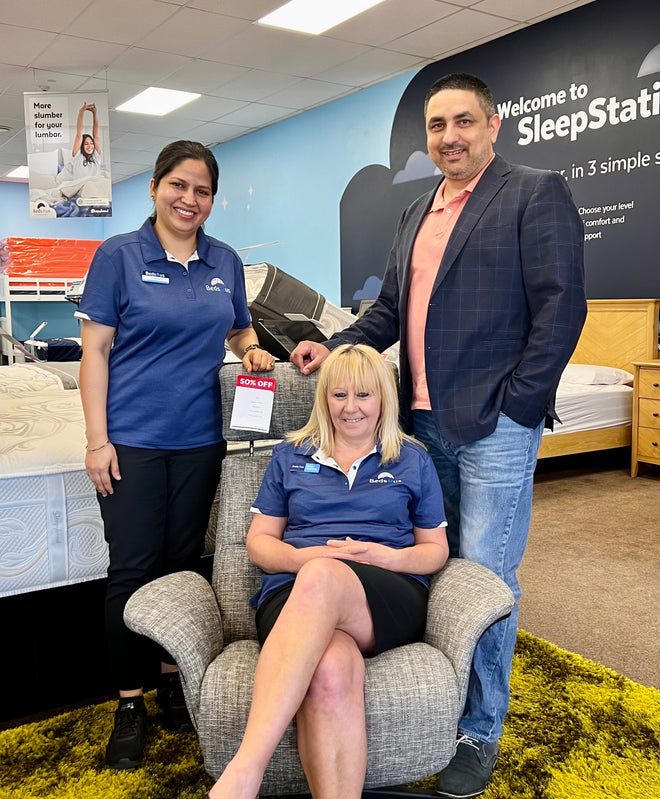 Meet Our Team
Whether you're seeking support for your back, relief for joint pain, or simply the coziest spot to curl up with a good book, our team can match you with the ideal bed and mattress combination. When you visit Inside BedsRus Pukekohe, you're not just shopping for a bed; you're engaging with a team of passionate individuals dedicated to enhancing your sleep quality and overall well-being. Come meet our exceptional team members today and experience the warmth and expertise that sets us apart. Your journey to a better night's sleep begins with us!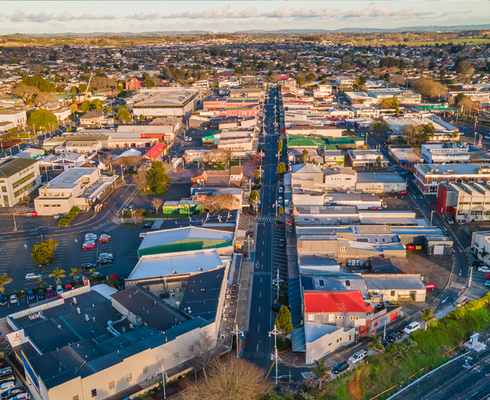 Why We Love Pukekohe
Pukekohe, situated in the Auckland Region of New Zealand's North Island, is a bustling town known for its rich agricultural heritage and vibrant community spirit. Surrounded by fertile lands, Pukekohe is renowned for producing some of New Zealand's finest fruits and vegetables, particularly its famous potatoes and onions.

-BedsRus Pukekohe team
What We Love About Our Store
The store is welcoming & well set out with friendly team members to make you feel at home and are ready to help without being intrusive really do pride themselves on contributing significantly to your positive experiences. The ambiance of the store acts as a comforting backdrop, where we try to create an environment where you feel understood and catered to.

-BedsRus Pukekohe team
Come and Visit Us!
Address
132 Manukau Road, Pukekohe 2120
Opening Hours
9:00am – 5:30pm Monday – Friday
9:30am – 5:00pm Saturday
10:00am – 4:00pm Sunday
Store trading hours may differ during public holidays. Please contact us before visiting.
Contact us