Take a Look Inside Our Store
Our showroom, in the heart of Putaruru, is renowned for its extensive selection of high-quality beds and mattresses. From New Zealand's most comfortable and luxurious Sanctuary Midnight collection to the market-leading postural design of the Chiropractic range, there will be a bed to suit everyone.

With a commitment to providing exceptional customer service, BedsRus Putaruru offers you a personalised shopping experience, assisting you in finding the perfect sleep solution for your individual preferences and requirements.

We have been in business in Putaruru for over 50 years and we do not plan on stopping any time soon. Visit us in-store for all your sleep needs and any enquiries you may have.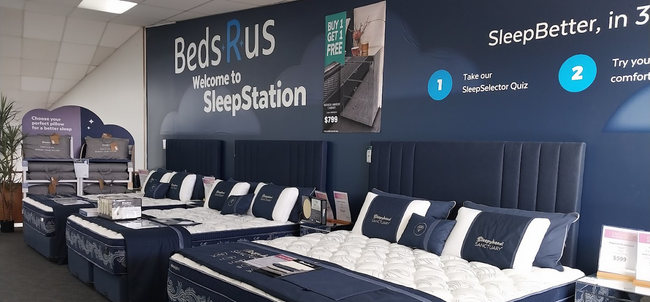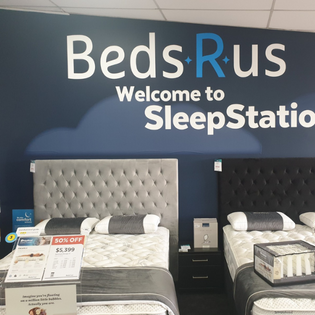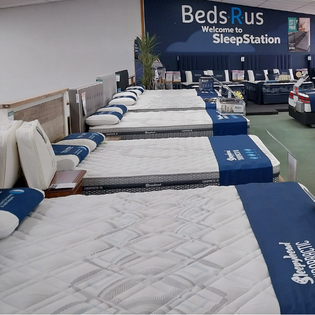 Meet Our Team
Whether you're seeking a luxurious king-sized mattress, a space-saving pop-up bed, or stylish bedroom accessories, our knowledgeable team are dedicated to helping you make informed choices for a rejuvenating night's sleep. We have more than 50 years of experience as a local business, you can count on our expert team to guide you to the right bed. Faye, Jan & Robyn know their beds and are committed to finding the right one for your sleep style.
Why We Love Putaruru
Putaruru, in the heart of rural South Waikato, near the Te Waihou Walkway and world famous Blue Springs, is a friendly place to shop and meet friends. Significantly, around 50 years ago, the Van Dyks family opened their first store in this friendly town which is still locally owned and operated today.

-BedsRus Putaruru team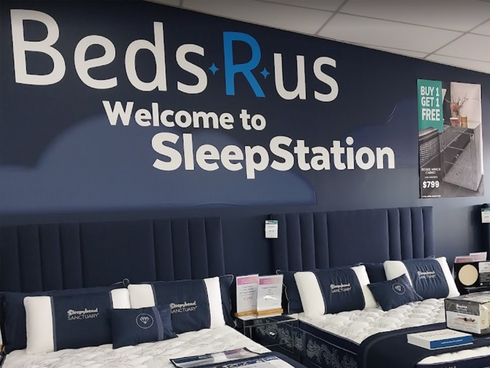 What We Love About Our Store
Our store is just a seconds away from the highway, which means accessing our store is very easy. We have plenty of parking and some great products on offer for our customers. Our team are very friendly and that makes for a great working and shopping environment.

-BedsRus Putaruru team
Come and Visit Us!
Address
1-7 Main Street, Putaruru
Opening Hours
9:00am – 5:00pm Monday – Friday
9:00am - 12:30pm Saturday
Closed Sunday
Store trading hours may differ during public holidays. Please contact us before visiting.
Contact us