Take a Look Inside Our Store
BedsRus Timaru is a premium destination for all your bedding and sleep comfort needs. Situated on Barnard Street, this store is renowned for its extensive selection of high-quality beds and mattresses. Our knowledgeable and friendly team are here to guide you through the selection process, ensuring you find the perfect mattress that cradles you in comfort. From memory foam to innerspring, we offer a variety of mattress types to help you achieve that elusive, restful night's sleep. Visit us in-store for all your sleep needs and any enquiries you may have.
Our Awards & Nominations
Highest Percentage Growth - 2019
Store Within a Store of the Year - 2019
40 Years of Service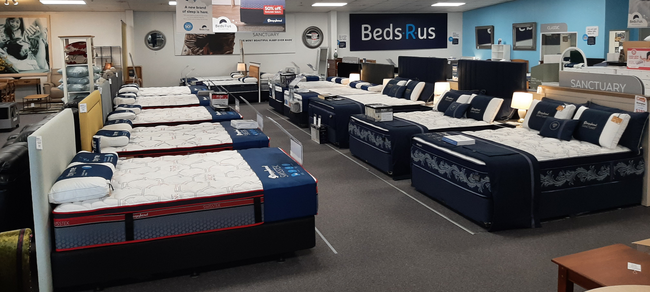 Our Awards & Nominations
Highest Percentage Growth - 2019
Store Within a Store of the Year - 2019
40 Years of Service
Meet Our Team
The Timaru team can boast the long service of team members, with Andrew being in the business for over 35 years & team members that have been here since the open of the business in the 80's. Now with the 4th generation working in the shop we are continuing to grow & provide the service that we all want to receive.

Whether you're seeking a luxurious king-sized mattress, a space-saving pop-up bed, or stylish bedroom accessories, our knowledgeable team are dedicated to helping you make informed choices for a rejuvenating night's sleep. Our reputation for delivering top-notch products and expert guidance solidifies us as a trusted retailer in the realm of bedding and bedroom furnishings. Our goal is to make every in-store experience exceptional. That's what makes us a unique team!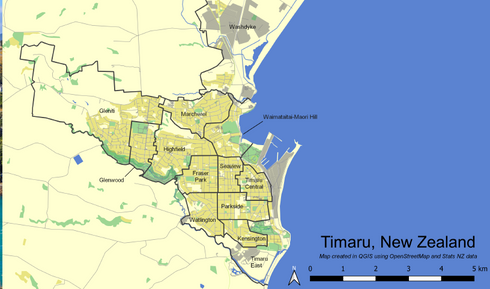 Why We Love Timaru
Timaru is the Riviera of the South, boasting the fantastic Caroline Bay & Christmas Carnival, and the gateway to the McKenzie Basin with extensive lakes during summer & ski fields during winter. An overall relaxed & friendly small town vibe, where nothings a problem.

-BedsRus Timaru team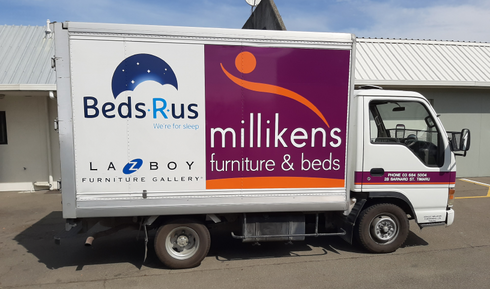 What We Love About Our Store
There are so many things we love about our store. One of the things that makes us unique is we have a model railway that runs around part of our store, something that makes us unique and is a great distraction for kids (of all ages).

-BedsRus Timaru team
Come and Visit Us!
Address
28 Barnard Street, Timaru
Opening Hours
9:00am – 5:30pm Monday – Friday
10:00am – 4:00pm Saturday – Sunday
Store trading hours may differ during public holidays. Please contact us before visiting.
Contact us