Take a Look Inside Our Store
Step into a world of comfort and elegance, where rows of plush mattresses invite you to lay down. Each corner of this bed store enticingly whispers lazy Sunday mornings. BedsRus Dunedin is a premium destination for all your bedding and sleep comfort needs. Situated on Princes Street, this store is renowned for its extensive selection of high-quality beds and mattresses. With a commitment to providing exceptional customer service, BedsRus Dunedin offers a personalized shopping experience, assisting customers in finding the perfect sleep solutions that cater to their individual preferences and requirements. We also offer top of bed products to protect and dress your mattress . Visit us in-store for all your sleep needs and any enquiries you may have.
Our Awards & Nominations
BedsRus Store of the Year - 2020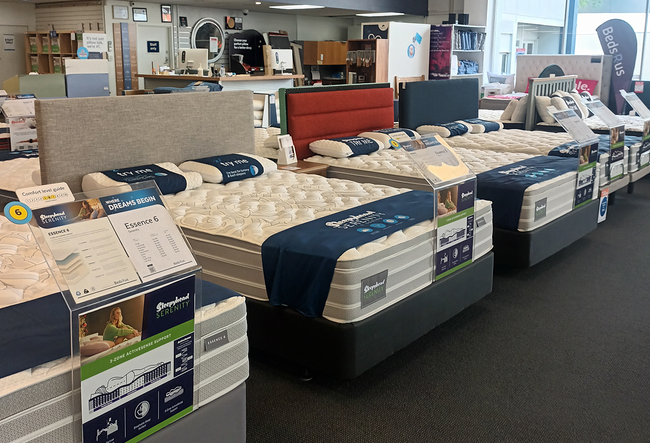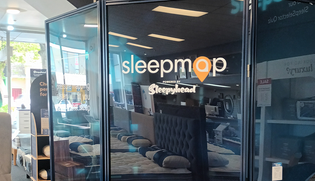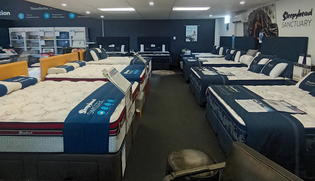 Our Awards & Nominations
BedsRus Store of the Year - 2020
Meet Our Team
Eccentric! that's the best way to describe us. We are a group of hard working and motivated individuals that come together to create the BedsRus Dunedin Whanau. Our team of sleep experts is well-versed in the art of comfort and relaxation. They have an in-depth understanding of our extensive bed collection, from the materials used to the latest sleep technology, ensuring that you receive expert advice tailored to your individual needs.
Why We Love Dunedin
Dunedin, located on the southeastern coast of New Zealand's South Island, is a city steeped in history, culture, and natural beauty. Known as the "Edinburgh of the South" due to its strong Scottish roots, Dunedin's architectural heritage is evident in its ornate Victorian and Edwardian buildings, most notably the iconic Dunedin Railway Station. This city has everything anyone could need and it's a perfect place to raise a family.

-BedsRus Dunedin team
What We Love About Our Store
The store is located on the famous Princes street with plenty of free parking on site. Being located on Princes street means that we are accessible to all Dunedinites. The inside of the store is big enough to house many different options for our customers and all the beds are laid out in a way that makes the shopping journey seamless.

-BedsRus Dunedin team
Come and Visit Us!
Address
505 Princes Street, 9016
Opening Hours
9:00am – 5:30pm Monday – Friday
10:00am – 5:00pm Saturday – Sunday
Store trading hours may differ during public holidays. Please contact us before visiting.
Contact us