Take a Look Inside Our Store
Bryans Furniture and BedsRus Masterton was established in 2008 and since then has provided thousands of customers outstanding service. We pride ourselves in providing industry leading quality brands and excellent honest recommendations and feedback. Our goal at BedsRus is to match you with your perfect sleeping solution. We are 100% local and involved in many community sponsored activities. Being local means that we are here for you with your purchase and any backup service that may be required.
Our Awards & Nominations
BedsRus National Award - Winner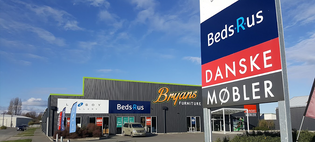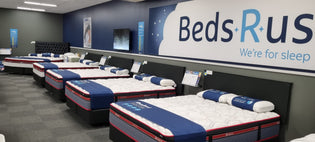 Our Awards & Nominations
BedsRus National Award - Winner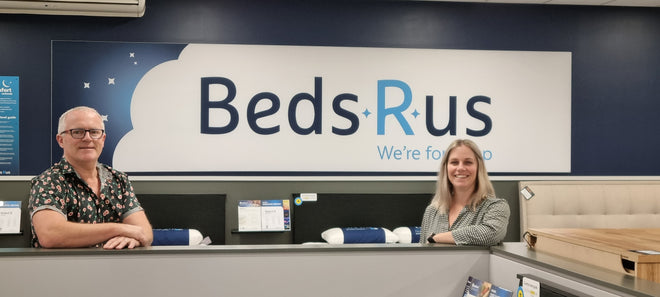 Meet Our Team
BedsRus Masterton is led by our owner, Bryan Stott and manager, Jane Lyford. Jane brings over 20 years of experience in sales and customer service to every one of her interactions with her customers. In support, Christophe, Shelly, and Keith make sure that BedsRus Masterton is running as smoothly as possible every single day.

We pride ourselves on our customer service. Always going the extra mile where we can. Being a small town means everyone seems to know everyone, so we want to make every customer's experience, a happy and positive one.
Why We Love Masterton
Masterton is located within Wairarapa which is part of the greater Wellington region. The Wairarapa area boasts awesome vineyards and restaurants. It has great tramping, camping, beaches and swimming areas. Above all it is a fantastic environment to raise a family with a can-do attitude when it comes to community activities.

-BedsRus Masterton team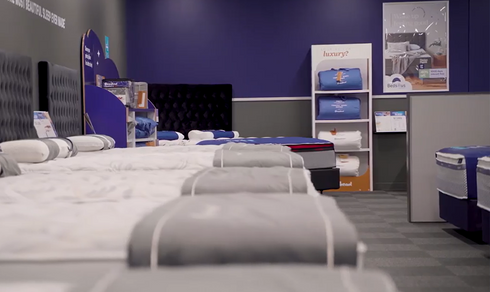 What We Love About Our Store
Bryans Furniture and BedsRus is 100% locally owned and operated, run by locals for locals. Work hard and have fun is our motto but in the staffroom when it comes to food, we have a another saying.... there are two types of people, the quick and the hungry!


-BedsRus Masterton team
Come and Visit Us!
Address
132 Lincoln Road, Masterton

Opening Hours
9:00am – 5:00pm Monday – Friday
10:00am – 4:00pm Saturday - Sunday
Store trading hours may differ during public holidays. Please contact us before visiting.
Contact us